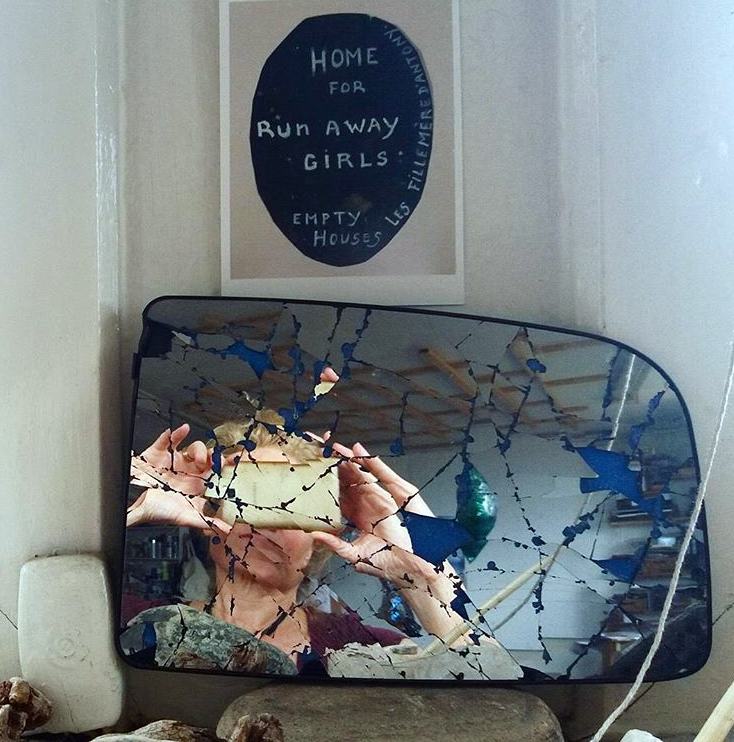 I start with something found or captured or stolen. A root from the ground, styrofoam, a piece of tarmac, a plastic balloon. Images: insurance snaps, houses for sale on the internet. A room, a bed, a tree. I look for evidence: something to explain. The box of tissues on the bedside table. The crutch. A bar code.
A magpie, I am hopeful, not vicious. I remember the cat dragging the preserved and desiccated corpse of a magpie from the chimney. She had been agitated for some time, but we didn't know why. (The magpie was almost as big as she was).
To work is to excavate. To lay down layers and take them up again. To reveal intervals, recreate blanks in order to establish what the thing was in the first place. Unknowable yet perceivable, a quickening. Taking the 'operation' of perception toward a synthesis: allegory, myth, talisman, advertisement. Grouped together these things are a gesture outward. An invitation into a house I don't own and will never live in.
---
---
---
Current Projects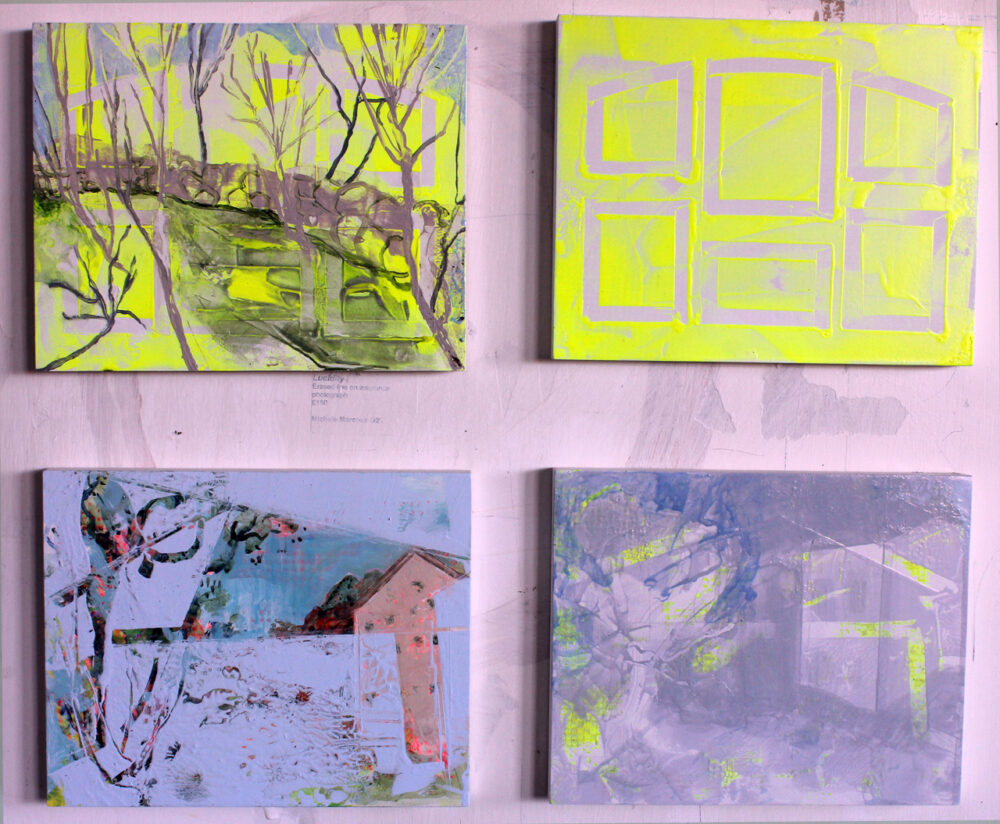 CASSER MAISON
My current project Casser Maison (breaking the house) refers to a French-Canadian end of life ritual of clearing a house. At the end of life, home is interchangeable; possessions transferable. Could this shift experienced by many help us to imagine a more sustainable way of living on our planet?  Experimenting with a bricolage of observational drawing and painting, collecting and combining, Casser Maison considers ideas of home and nostalgia as expressed through the rituals of breaking or leaving a house.
---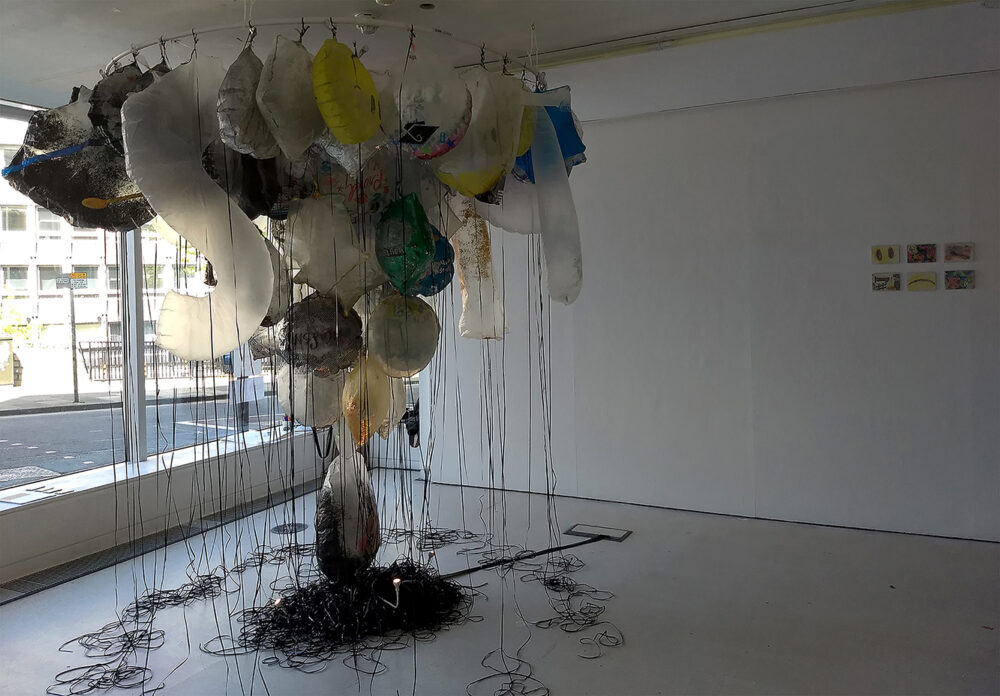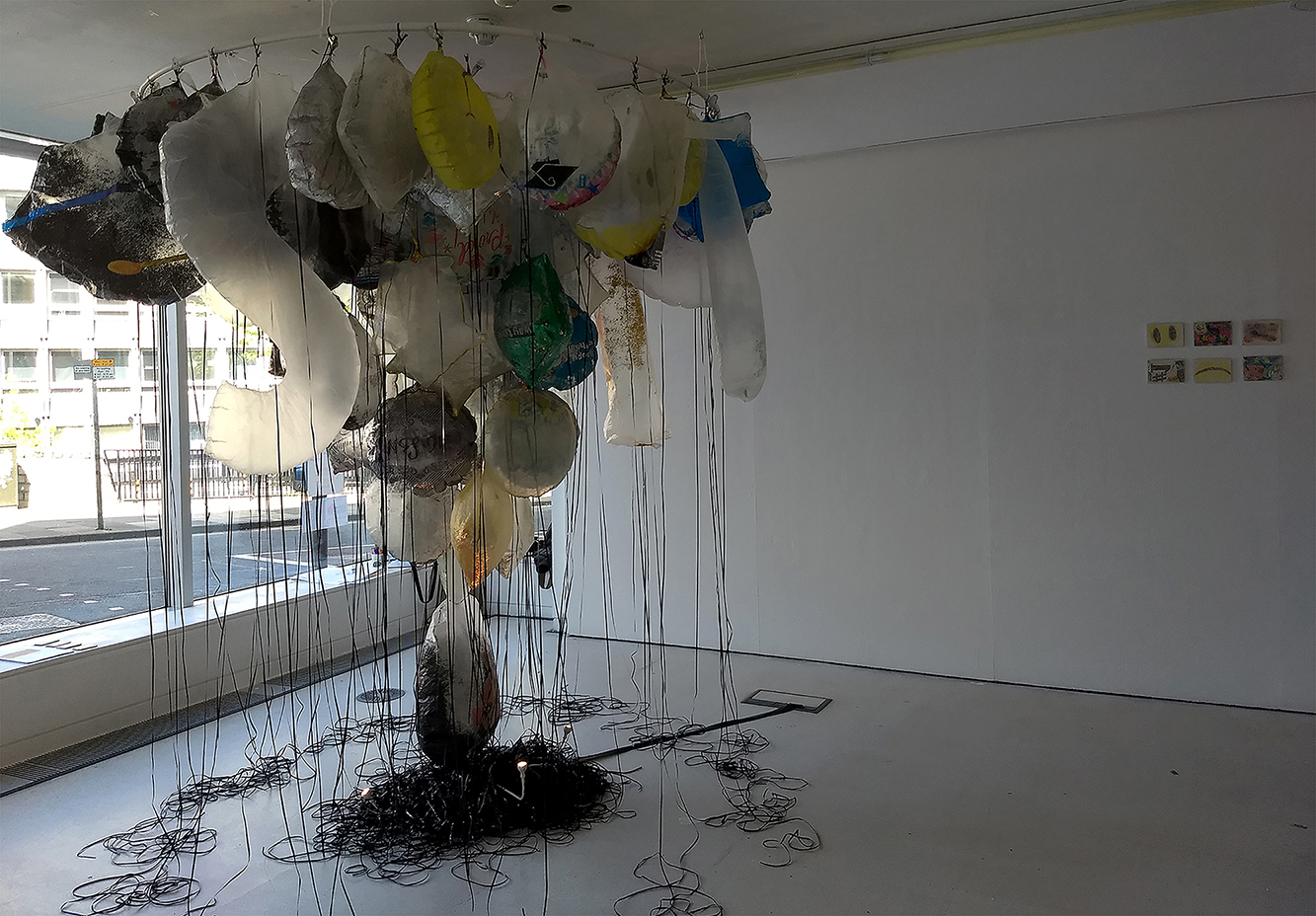 GYRE
A previous project Gyre came about from observing a mystery: the increasing number of cellophane balloons appearing on the same wild, and inaccessible ocean beach. I collected hundreds over years and with sculpture and automatic drawing, used these objects to explore melancholy, the persistence of desire, the seduction of nostalgia. Our 'collective forgetting' it turns out is the answer to this mystery, the end of the feedback loop that brings us back around to what we think we need.