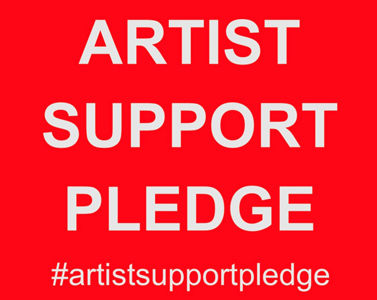 #ARTIST SUPPORT PLEDGE was set up by artist Matthew Burrows in response to the COVID-19 pandemic when artists (including myself) are without work and are seeing exhibitions and sales disappear.
HOW DOES IT WORK? Artists post images of their work on Instagram with the #artistsupportpledge. All work is priced at £200 or less. People interested in buying work message (DM) the artist. When an artist reaches £1000 of sales, they pledge to buy £200 of work from another artist taking part.
The paintings/collages below (all works on paper) were inspired by the Scottish landscape. Typically begun outdoors, they were completed in my studio where found paper and images have been incorporated.
You can buy my artwork in two ways:
Message me (DM) me on Instagram @michelemarcouxartist or email mail@michelemarcoux.com to set up a bank transfer. Please feel free to get in touch if you've any questions.

Purchase items from my online shop – SEE BELOW

All standard Shipping is FREE