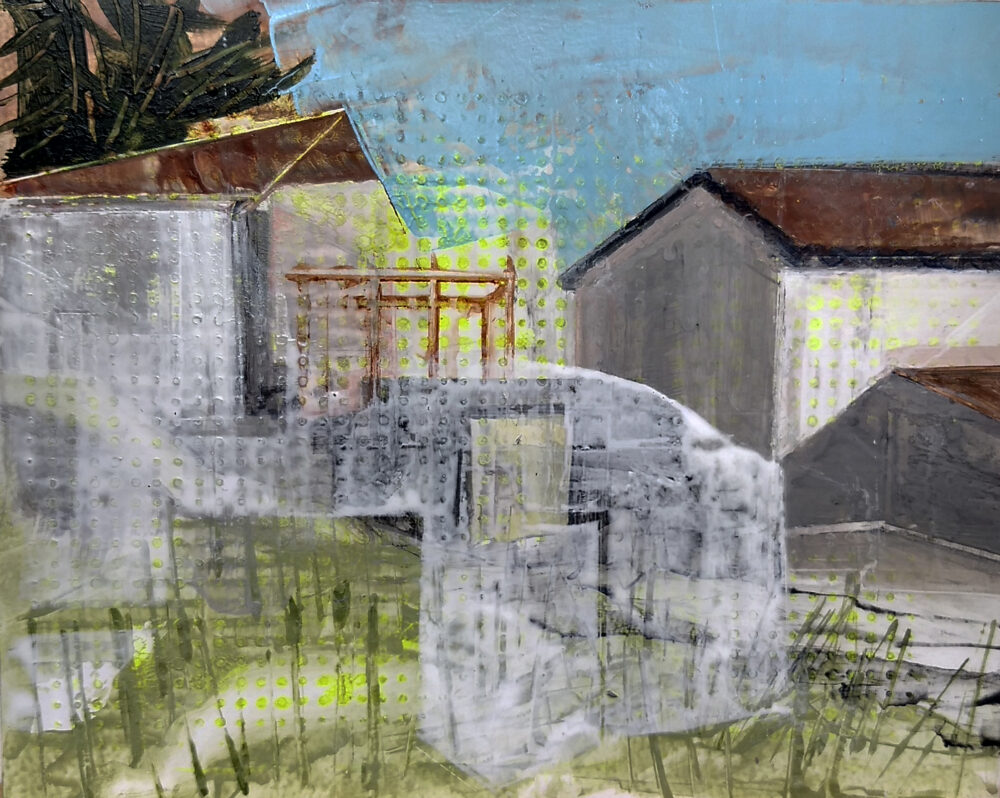 My current project Casser Maison (breaking the house) refers to a French-Canadian end of life ritual of clearing a house. At the end of life, home is interchangeable; possessions transferable. Could this shift experienced by many help us to imagine a more sustainable way of living on our planet? Experimenting with a bricolage of observational drawing and painting, collecting and combining, Casser Maison considers ideas of home and nostalgia as expressed through the rituals of breaking or leaving a house.
Casser Maison investigates 'home' in terms of its relationship to both wild landscape and inhabited place. Using a form of bricolage that encompasses painting, drawing, photography and curation, I engage with landscape, working outdoors: walking, observing, documenting, collecting. Casser Maison re-contextualises key areas of my practice, in particular observational drawing and painting.
Wild places enact continual change, illustrating processes of deep time while revealing our human vulnerability. Objects found and created here connect us with history; yet mark specific moments in our present. Does this connection constitute 'home'?
Casser Maison develops ideas from a previous project called Gyre, which used found objects, photography and automatic drawing to consider how we discard objects once important to us and the impact this 'collective forgetting' has on the environment.