Imaginings un-spool like thread. Trees seen out windows. Houses in the trees. Pink squares of light. The darkness under the hill.
Something must be set in motion, something to follow.

These small paintings and collages are imagined and remembered landscapes and interiors created in the studio I set up in my flat. The beginning of my pandemic imaginary.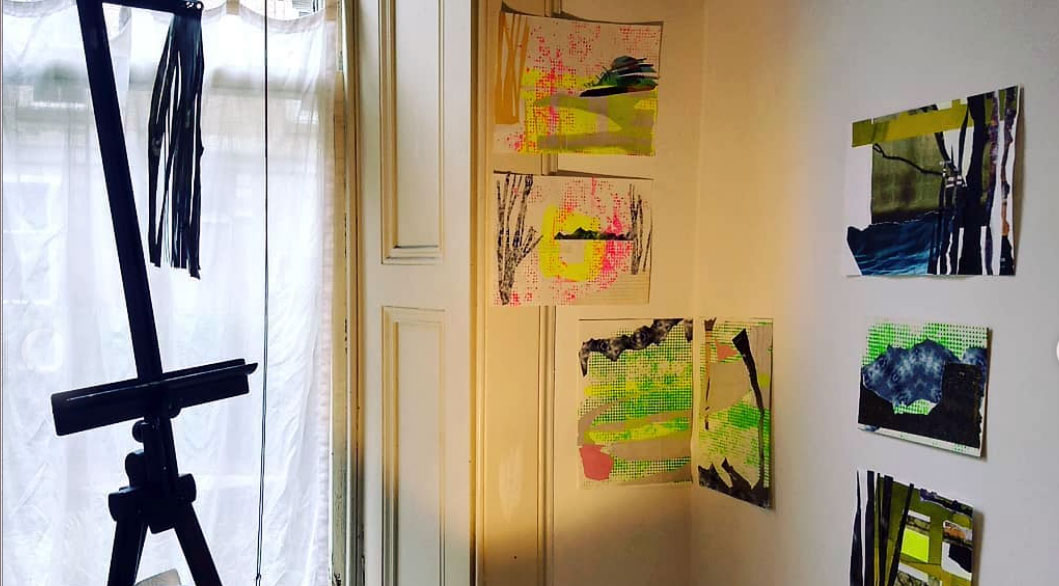 ---