Fan of Memory @Hidden Door Arts festival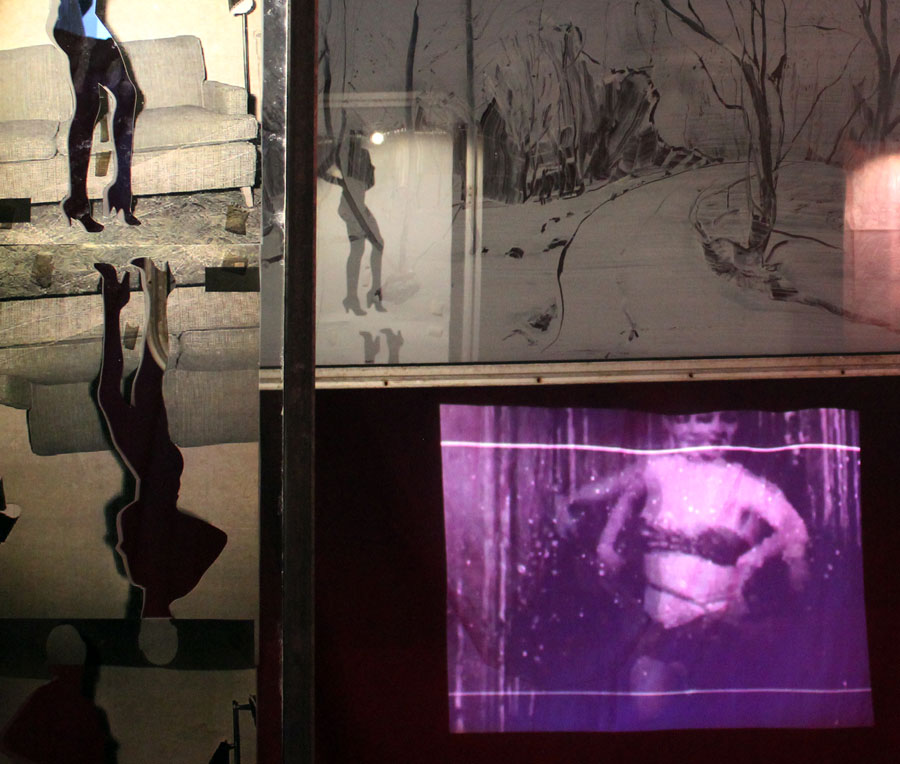 Fan of Memory/Profane Illuminations
May 22 – 30
Hidden Door Art Festival, Edinburgh
Michele Marcoux – visual art
Haftor Medbøe/Graham Coe – sound

Reclaimed glass, projected light and sound create a labyrinth that transforms and fragments
"He who has once begun to open the fan of memory never comes to the end of its segments; no image satisfies him, for he has seen that it can be unfolded, and only in its folds does the truth reside; that image, that taste, that touch for whose sake all this has been unfurled and dissected; and now remembrance advances from small to smallest details, from the smallest to the infinitesimal, while that which it encounters in these microcosms grows ever mightier." – Walter Benjamin
Fan of Memory/Profane Illuminations (my latest installation at Hidden Door May 22-30) explores the intensity as well as the futility of memory. The sense of yearning, the obsession with detail, the endless repetition – not unlike pornography the images of nostalgia, create a version of experience that is at once idealised and also fragmented, eroded, incomplete. Over time details become dislodged from their context – even fetishised. Memories gain an almost mythic quality – the past grows 'ever mightier'. Like Pandora you open the fan of memory with a sense of trepidation…
Combining imagery from blue movies/vintage pornography, childhood, collage on glass, projection and sound, Fan of Memory reconstructs/deconstructs the process of my own remembering to offer a critique of our collective nostalgia.
SPECIAL THANKS – to Lynne Thermann, Andy Burgess, Haftor Medbøe, Graham Coe, Screen Academy Scotland and Edinburgh Napier University.
JOIN ME for Drinks & nibbles & get a DISCOUNTED Ticket for Hidden Door!
6-11 May 28th
You're invited for wine and nibbles at my exhibition space, Pink Room 1 on Thurs 28th May.
As part of a special offer you can also get ££ off a ticket to Hidden Door on the 28th May (see details below). The discounts are first come first served so book ASAP!
The password for Thursday 28th May is HiddenDay7. To access this discount and gain money off a Hidden Door ticket, click on the link below and then click on 'Enter a Password or Discount Code' located just below the ticket details. Enter the code and click 'show available tickets' and the new prices for tickets will be shown! Simple!
HIDDEN DOOR ART FESTIVAL
Hidden Door is on from the 22-30th May at King's Stables Road. Entry is free during the day however after 6pm a ticket must be purchased. One ticket gains entry to all events taking place.
Hidden Door is a not-for-profit underground arts organisation that exists to showcase the best breakthrough talent in the arts in Scotland, in some of the most exciting disused spaces in the city of Edinburgh.
hiddendoorblog.org