GYRE – work created from PLASTIC WASTE at Pint of Science Festival MAY 18TH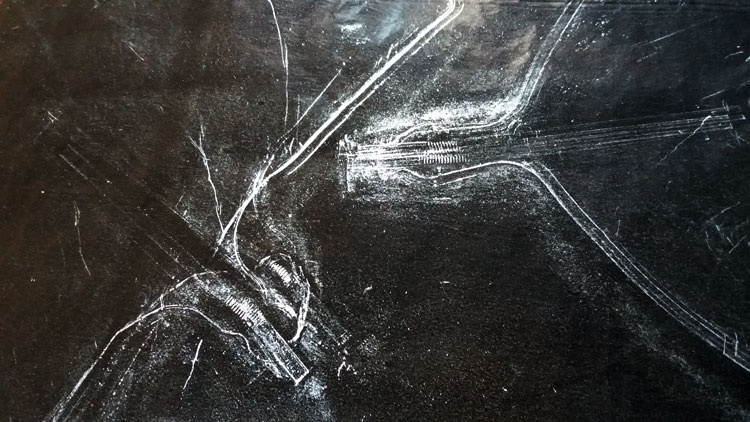 Work from my lastest project GYRE (a work in progress) will be part of Creative Reactions: Liminal State, an exhibition at Glasgow Trades Hall May 18th from 7pm-10pm.

PET foil balloons can be found on beaches across the world. Wrapped around boulders, accumulated in masses like seaweed they are the dead junk of a consumer society which causes huge damage to the environment, marine life and sea birds. GYRE began in 2010 as a process of first collecting then documenting this plastic waste which I found on beaches on the east coast of the USA.
These banal, ghostly objects which are tied to our rituals of celebration and commemoration, become malignant when discarded. With GYRE I wish to unravel the dynamic of how we 'discard' once important items. What is the impact of our collective 'forgetting' and how does global capitalism and mass production contribute to our disengagement?
The exhibition is part of Pint of Science, international science festival:
https://pintofscience.co.uk/events/glasgow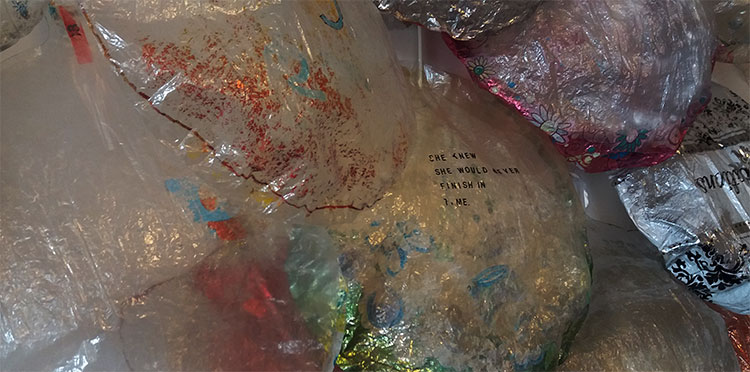 ARTIST'S STATEMENT: Using a range of formal approaches I assemble created and found objects to address the fragmentary – and constructed – nature of memory and perception. My visual art practice looks at time – its irreversible dynamic – and our often flawed attempts to find fixity and permanence.
PINT OF SCIENCE
MON 15TH MAY I'll be at the Planet Earth talks at Waxy O'Connors with fellow artists Jodi Le Bigre and Jessica Copping and scientists Dr Susan Fitzer, Dr Julien Plancq, Dr Lydia Hallis, Dr Thorsten Balke. Come by for a pint and ..SCIENCE!
THURS 18TH MAY 7-10pm: Marta Fuster De Barutell, Leontios Toumpouris, Jodi Le Bigre, Jessica Copping, Shirley Wilson and I will be exhibiting work at the Creative Reactions exhibition at the Glasgow Trades Hall. Hope to see you there!
https://pintofscience.co.uk/events/glasgow